Savor the Sunshine With Outdoor Dining in Cambridge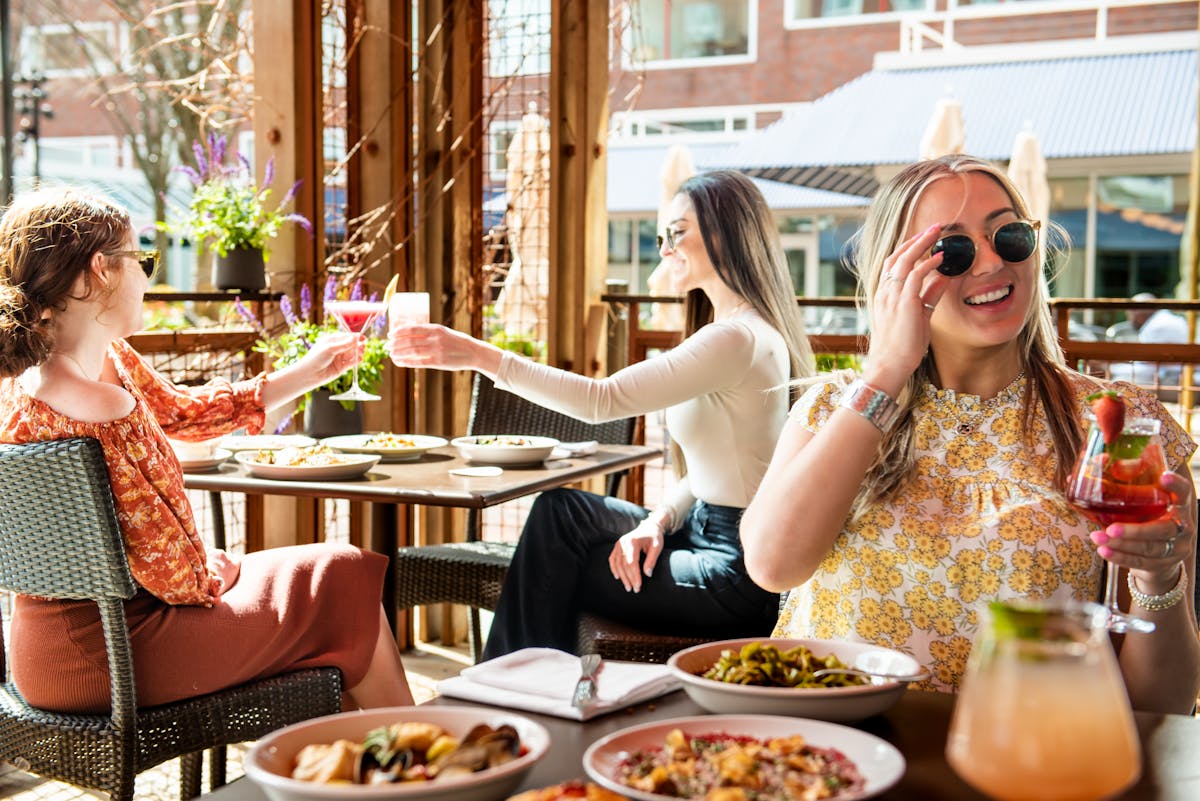 Are you looking to enjoy the best Italian cuisine in Cambridge and soak up the sun by dining outdoors? We provide both options at Bar Enza, located in The Charles Hotel! Celebrate the start of summer with friends and family with Italian wines and traditional Italian plates! Continue reading to see how you can savor the sunshine this summer at Bar Enza.
Experience Patio Dining at Bar Enza
In addition to our elegant indoor seating, we invite you to elevate your dining experience in Cambridge by taking in the fresh air on a secluded outdoor patio at Bar Enza! Gather your friends, family, or coworkers to watch the sunset, drink refreshing beverages, and enjoy extraordinary Italian cuisine. Our outdoor patio allows you to enjoy the sights and sounds of Harvard Square. The plant-lined patio is tucked just inside The Charles Hotel courtyard to ensure you enjoy your meal at Bar Enza to the fullest!
Sips for Summertime
From cocktails to spritz, Bar Enza has a drink menu with refreshing summertime sips to enjoy on the outdoor patio. See what new beverages we've added to kick off the start of summer!
Cocktails
Coppi
Pinoy Grigio, Campari, Watermelon
Bastardoni
Tequila, Lime, Prickly Pear & Calabrian Chili
Milanese
Gin, Orange, Aperol & Lemon
Sicilian Mule
Vodka, Averna, Lime & Ginger Beer
Lavanda
Blueberry & Lavanda Syrup, Limoncello, Orange Bitters
Spritz
Summer Holiday
Strawberry Basil Vodka, Lemon, Prosecco, Soda
Polpa Paradiso
Gin, Peach, Lemon, Mint, Prosecco. Soda
Ugo
Prosecco, Elderflower Liquor, Mint & Cucumber
Savory Delights
In addition to the refreshing beverages, Bar Enza has to offer, treat yourself to a menu full of sophisticated and innovative Italian dishes made with locally sourced ingredients. Start with something light from the antipasti section of the menu and work your way to a crowd favorite, Yesterday's 100 Layer Lasagna! To see all of Bar Enza's dinner menu, visit our website, and please call the restaurant with any questions or concerns.
Reserve a Table at Bar Enza
Kick off your summer the right way and dine at Bar Enza! This casual but elegant restaurant serves the best Italian cuisine in Harvard Square and offers a stunning patio in The Charles Hotel courtyard. Embrace the fresh air and reserve your table at Bar Enza today! To make your reservation, please call us at 617-661-5050 or book through our website. We look forward to celebrating the start of summer with you soon!