Can Lasagna Have 100 Layers?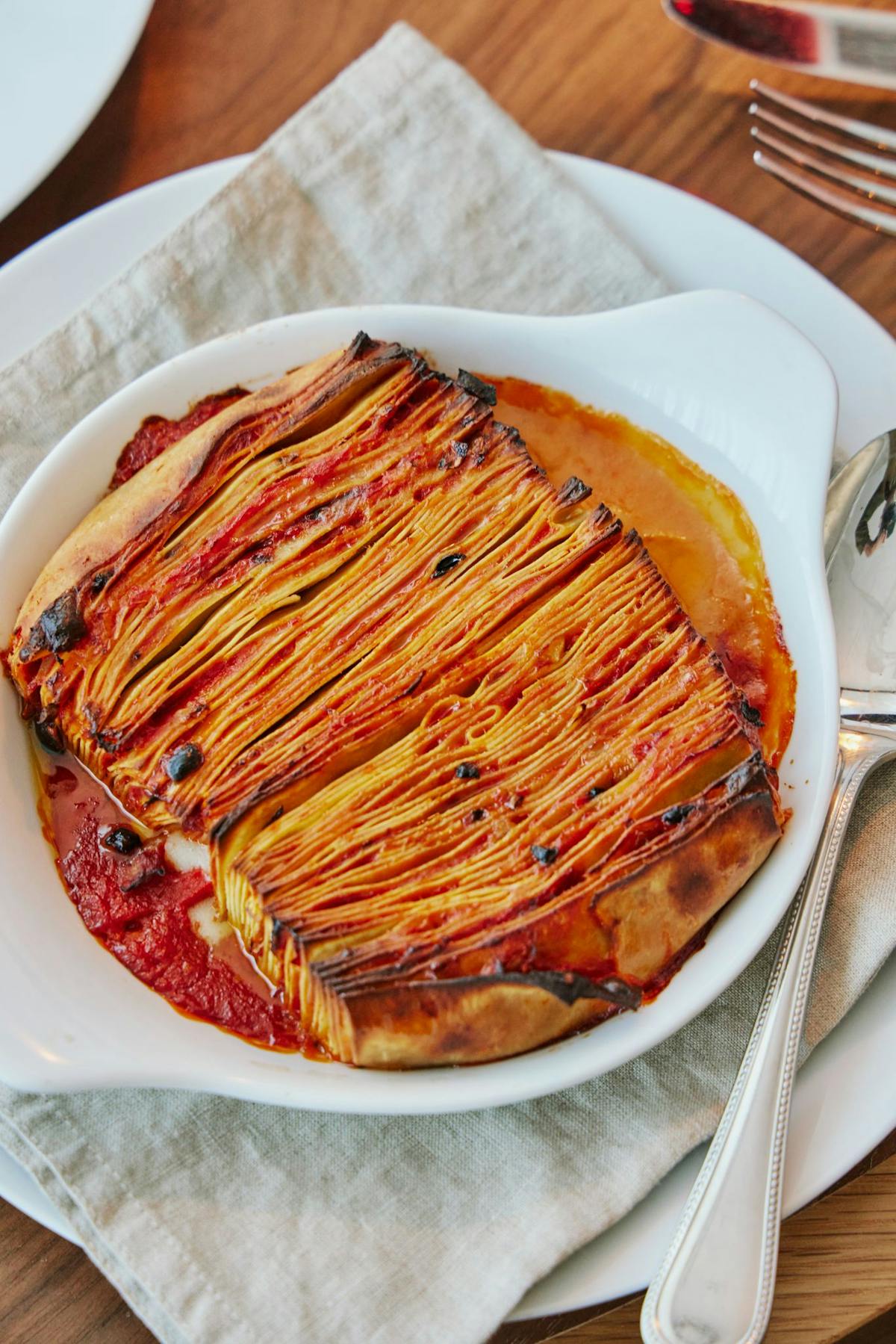 How many layers do you typically have when you bake your lasagna? Three, four, or five? Bar Enza's chef takes the lasagna layering to a new level with yesterday's 100-layer lasagna. If you don't believe it to be possible - you'll have to come on and try it yourself!
Yesterday's 100 Layer Lasagna
This popular dish at Bar Enza is hand-crafted with egg yolk pasta, tomato marmellata, fresh mozzarella crema, & sharp provolone cheese. If you'd like to add Ragu Alla Bolognese for an additional $5, we can make that happen. This is a meal that will leave your appetite satisfied for a while. If you are a lasagna lover, come on by to experience this yourself!
Other Popular Pasta Dishes
If our 100-layer lasagna seems too filling, here are some other popular pasta dishes to try!
Sardinian Fregola with Clams
This is a lighter seafood dish with L.I. count neck clams, saffron pearl pasta, zucchini, lemon, & mint.
Cheese Ravioli
A delicious ravioli filled with Robiolina, sweet corn, summer truffle butter, & aged pecorino.
Lemon Ricotta Gnocchi
This potato pasta dish is crafted with fresh cheese, dumplings, English peas, & a cacio e Pepe.
Ligurian Pasta Pesto
This pesto pasta dish is made with fusilli, string beans, potatoes, & basil pesto.
Contact Bar Enza for Info on Our 100 Layer Lasagna Today!
For more information about the famous lasagna from Bar Enza, please don't hesitate to reach out to one of our team members today! We're thrilled to answer your questions about our menu, location, or anything. To get in touch with us, don't hesitate to contact us by calling 617-661-5050 or filling out a contact form on our website. We look forward to hearing from you!