The Best Italian Private & Corporate Catering for Your Holiday Party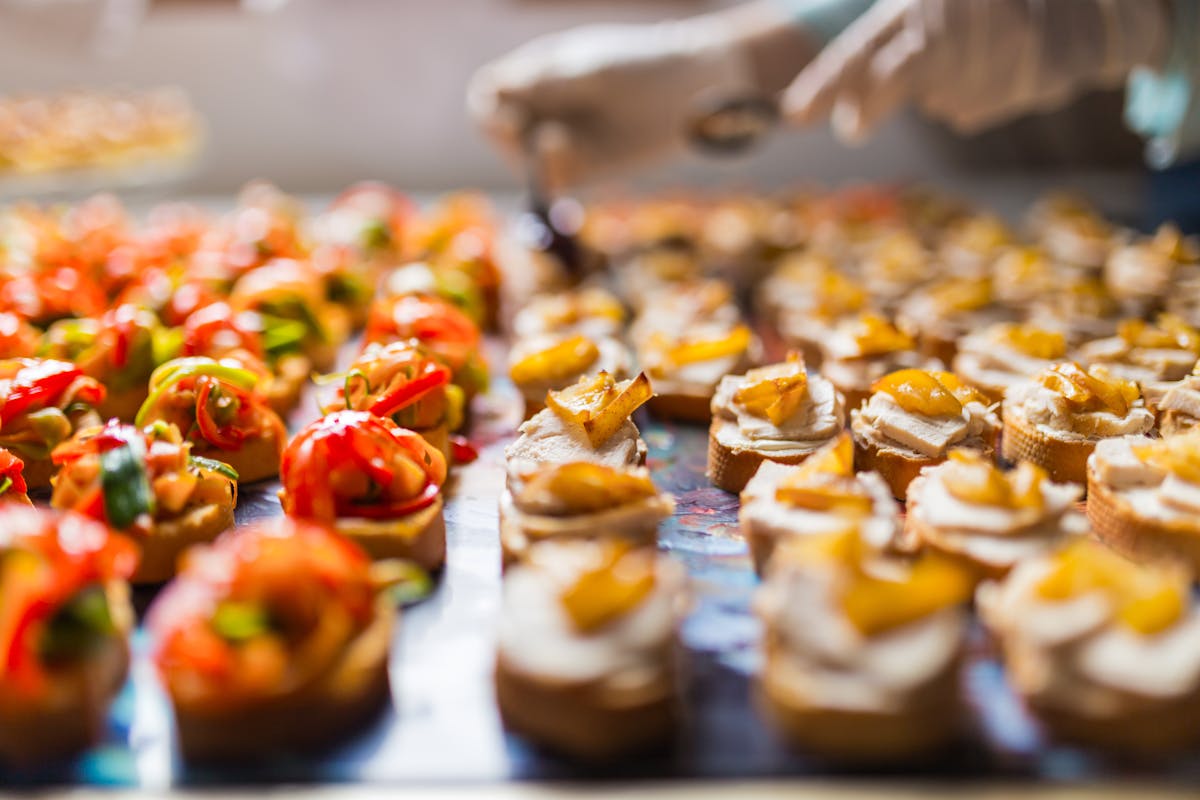 How can you host the best event? At Bar Enza, we make it easy to host a private event or cater your event with our Italian catering services. As we approach the holiday season and you get busier, party planning may not be at the forefront of your mind, especially if you are trying to make all the food for a small or large party. Allow the catering experts at Bar Enza to turn your private event into a stress-free event! From private catering to corporate catering, we do it all, delivering delicious meals for everyone to enjoy.
Corporate Catering
Catering your corporate event just got a lot easier with Bar Enza. Whether you are looking to cater a lunch, holiday party, or important meeting, Bar Enza is prepared to deliver to your needs. Our vast catering menu allows you to decide on a prix fixe menu to best cater to your guests! Continue reading along to see the catering menus we offer or view the Italian catering menus here. We look forward to hearing from you and request three days' notice before your big event!
Private Catering
The best part about private catering is that you choose the location while we provide gourmet Italian cuisine! Keep it comfortable this holiday season and host your private events from the comfort of your home with a special menu from Bar Enza. Listed below are the variety of catering menus available for your catering needs. Whether you choose one item from each menu or only need Primi catering selections, the choice is yours. Please contact Bar Enza three days before your event and provide your catering order. We look forward to hearing from you soon!
Catering Menus
Below, you will find the various menus providing your favorite Italian dishes. At Bar Enza, we provide half and full pans of every menu item. Throughout our experience, we have found that half pans feed 8-10 people while our full pans can feed 20-22 people. While planning the catering from Bar Enza for your event, please call or alert us with any allergies or dietary restrictions in your guest list! Additionally, if you need assistance planning your event menu, please call us at 617-661-5050.
Antipasta
These bite-sized and small portions are the perfect addition to start your event, as your guests may be arriving at different times throughout the event. With menu items such as focaccia squares and shrimp cocktails, you can keep it casual or class up the appetizers!
Primi
At Bar Enza, the Primi or first dishes include full or half pans of your choice. Our Primi options include our famous 100-layer lasagna, created by our Michelin-Starred chef Mark Ladner. Alternate first dish options include our delicious pasta dishes that you can also find on our daily restaurant menu.
Secondi
These heartier options include our fish and meat-based dishes, which are perfect for a buffet-style dinner event. With options of chicken, fish, and steak, we also provide vegetarian options like our eggplant parmigiana rollatini. While deciding on your catering selections from Bar Enza, please get in touch with us with any questions.
Dolce
Lastly, you must end your evening with sweets! At Bar Enza, our catering finale includes our chocolate torta, one of the best Italian desserts. These rich ingredients call for our dessert experts to execute this delicious dessert flawlessly.
Order Catering From Bar Enza Today!
Whether you are looking to host a private event at Bar Enza or choose catering to the venue of your choice, we cannot wait to serve you. For more information on catering your next event with Bar Enza, please fill out this form, and we'll be in touch soon! Please contact us at 617-661-5050 with any questions or to inform us of any allergies in your party. We can't wait to hear from you!