The Basics of Pairing Wines With Exquisite Italian Dishes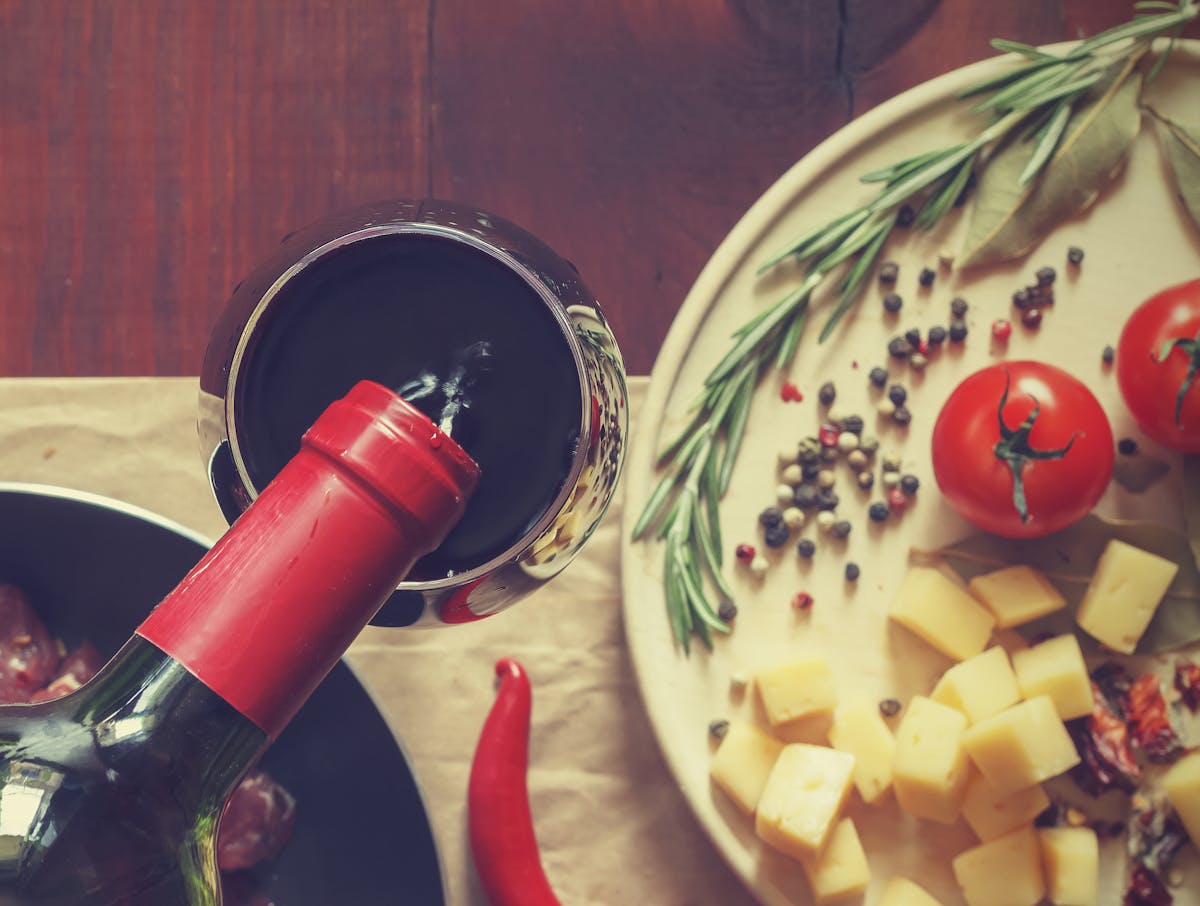 If you love Italian dishes or eating out, you should know by now that pairing your favorite Italian dishes with wines takes it to a different level. Although it may seem complicated, it is way easier than it looks. Wine and Italian cuisine complement one other perfectly. The majority of typical Italian dishes pair nicely with red wine.
However, some particular Italian recipes pair beautifully with white wine. Italian delicacies and sweet dessert wines also go well together, which is an added plus! Here are some tips to help pair your favorite bottles and delicacies.
Which Wines Should You Pair With Your Favorites Dishes?
Chianti:
One of the most well-liked wines to mix with Italian cuisine is undoubtedly Chianti. It is thought to have been produced in the Chianti region of central Tuscany as early as the 14th century—a dry red wine with high tannins, a potent flavor, and earthy notes. Since most tomato-based sauces have a similar acidity to that of Chianti, it pairs nicely with various pasta dishes like bolognese, marinara, and arrabbiata, as well as wood-fired pizzas. Therefore, it is highly recommended to try Chianti if you're in the mood for some traditional Italian pizza and spaghetti.
Primitivo:
This magnificent red wine, typically grown in Apulia, was brought to Italy in the 18th century. You might even detect blackberries in this beautiful low-tannin, medium-acidity red, with traces of blueberries, figs, leather, and dirt from the Primitivo grape.
Like Chianti, it pairs well with hearty tomato sauces on pizza and pasta. If you visit our Italian restaurant in Sydney, you should also try tasting it with our mouthwatering meatballs in sugo appetizer.
Rose:
Pink with floral and fruit undertones characterizes a lovely rose. For fans of wine slushies, it's frequently made frozen and is particularly popular during the warmer months. Good rose wines go nicely with creamier, tangier foods. The perfect accouterments include bruschetta, prosciutto, and fresh mozzarella. Salmon, tuna, and other seafood can also be served with it.
Sauvigo Lac:
The French words "Sauvage" and "blanc," which translate to "wild white," are used to describe this outstanding white wine, which is made from a green-skinned grape variety that is native to the Bordeaux region of France. It has a reputation for being crisp, elegant, and fresh, and the flavor can range from harshly grassy to pleasantly tropical, depending on the climate it was produced in. Since it is more savory than most white wines, Sauvignon Blanc goes nicely with foods that contain rosemary, basil, parsley, cilantro, and mint. Sauvignon Blanc is the perfect match if you eat shellfish or white meats like chicken or turkey at an Italian restaurant.
Start Perfectly Pairing Your Wine at Bar Enza
You can get more information on the perfect food pairings here at Bar Enza. We provide the best tips to help you fall in love with more dishes ad easily pair them with your favorite bottles. Contact us today by calling 617-661-5050 to make a reservation or for more information.