Our Wine List: By the Glass vs. By the Bottle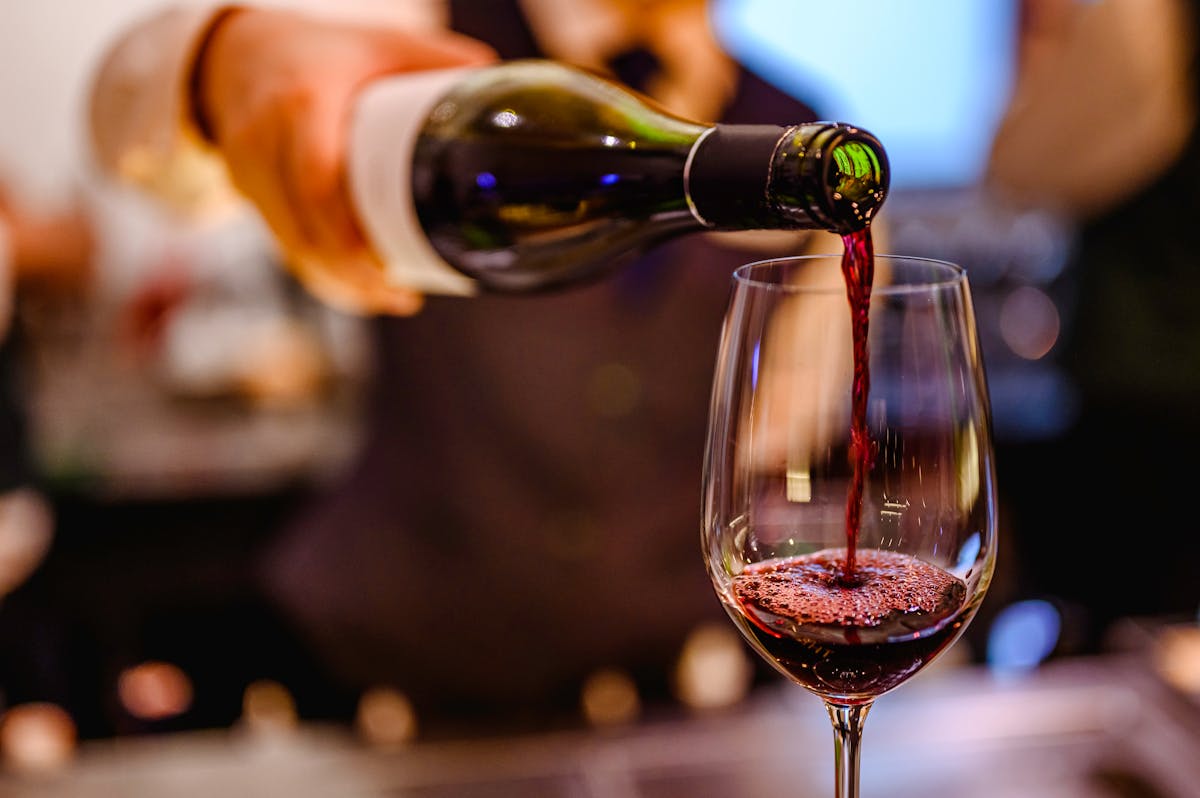 Wondering where you can find an extensive wine menu to pair with delicious Italian cuisine in Cambridge? At Bar Enza, located in the Charles Hotel, we have you covered with what feels like an endless list of wine by the bottle and wine by the glass. Whether you are a wine connoisseur or just beginning to fall in love with wine, our staff is willing and able to help you select the right bottle to pair with your meal!
Are There Benefits to Ordering Wine by the Bottle?
When viewing our wine-by-the-glass menu and wine-by-the-bottle menus, you may wonder which option will most benefit your table. This answer is dependent on a few factors. Are there multiple people at your table looking to enjoy a glass or two? Do you enjoy the same type of wine? Once you have the solution to these questions, assuming they are both a yes, a bottle will be a more cost-effective choice for your table. Additionally, the wine-by-the-glass menu at Bar Enza is categorized by the type of wine and the regions where the grapes are grown, leaving you with many choices.
Wines by the Glass
At Bar Enza, we offer a variety of sparkling, white, and red wines by the glass. Please view our selections below:
Sparkling
Prosecco
Marsuret, "Extra Dry" Treviso, IT NV
Sparkling Rose
Cantina della Volta, Emilia Romagna, IT 2016
Drappier
Brut, Campagne, FR NV
White
Grillo
Tasca D'Almerita, "Mozia", Sicily, IT 2021
Pinot Grigio
Ca' Stele, Friuli, IT 2020
Mataossu
Punta Crena, Liguria, IT 2020
Carricante
Barone di Villagrande, Etna Bianco, Sicily, IT 2020
Fiano di Baal
Casa di Baal, Campania, IT 2020
Chardonnay
Au Bon Climat, Santa Barbara County, CA 2019
Rosato Cannonau
Sa Raja, Sardinia, IT 2020
Sauvignon Blanc
Savage "Salt River", Stellenbosch, SA 2021
Red
Schaiva
Alois Lageder, Alto Adige, IT 2020
Pinot Noir
Peter Zemmer "Rolhut, Alto Adige, IT 2018
Montepulciano d'Abruzzo
Cantina Mucci, Aburzzo, IT 2017
Nebbiolo
Cascina Preziosa, Costa della Sesia, Piedmont, IT 2019
Sangiovese
Chianti Colli Senesi, Bindi Sergardi, Tuscany IT 2019
Nero D'Avola Blend
Hauner, Hiera, Sicily, IT 2020
Cabernet Sauvignon
75 Wine Co., Feliz Creek Vineyard, Mendocino, CA 2019
Bordeaux Blend
Ornellaia "Le Serre Nuove", Bolgheri, IT 2019
Wines by the Bottle
While our wine list by the glass may seem extensive, we take great pride in the wines offered by the bottle. Our vast selection of sparkling, white, and red wines are imported from various areas of Italy and beyond. Whether you are looking for a specific year or region, our wine list will have something to please your taste buds. Please view our online catalog of wines by the bottle offered at Bar Enza!
Enjoy Our Large Wine Selection in Cambridge, MA
If you are looking for a relaxing night out with family or looking to impress on a first date, make a reservation at Bar Enza. Indulge in our delicious Italian fare while sipping on a glass of your favorite wine. For more information about Bar Enza, please call our restaurant at 617.661.5050! We look forward to hosting you soon.