The Art of Pairing: Matching Cocktails with Culinary Delights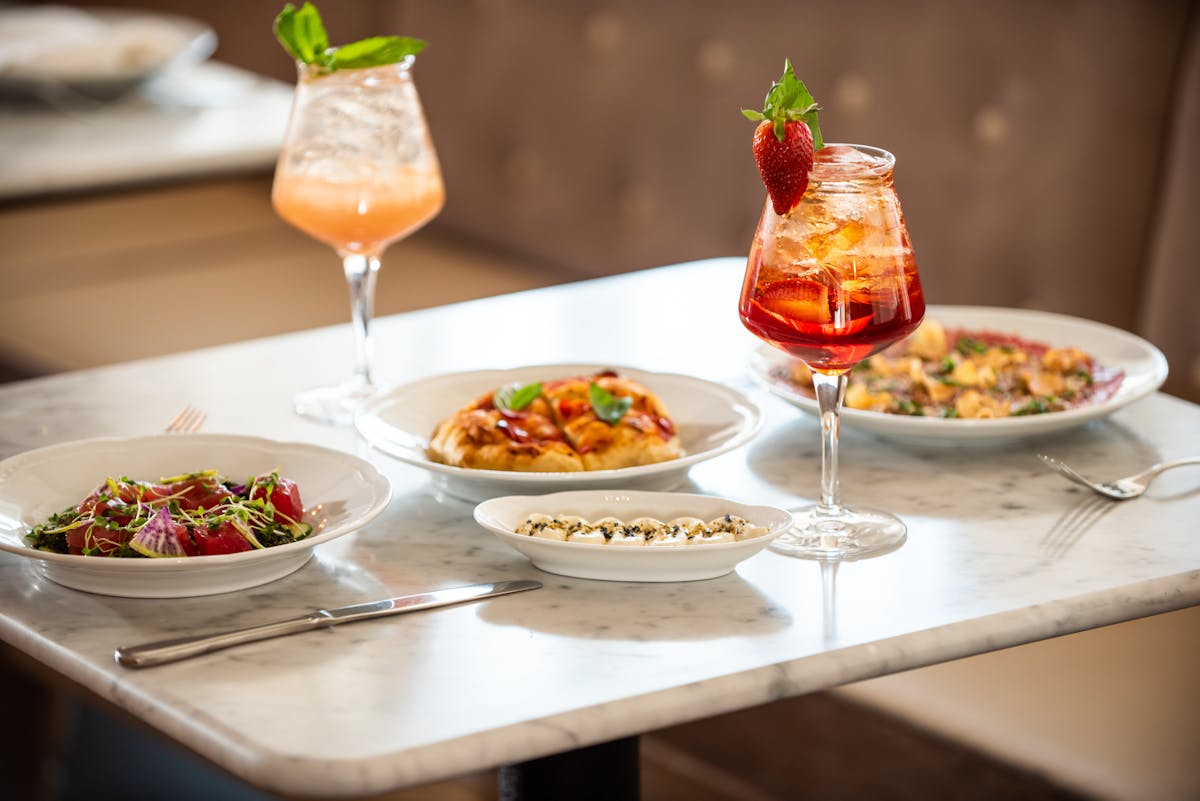 The art of matching cocktails with culinary delights elevates your fine dining experience to new heights. High-class restaurants and bars use the art of pairing to bring out the best flavor possible in their meals. When starting your pairing journey, cocktails must be carefully selected to achieve harmony between the various flavors of your dishes. Today, we'll dive into how you can start pairing like a professional at Bar Enza!
The Art of Pairing
Complement, Contrast, and Highlight The Flavors
To achieve a successful match, one needs to not only understand flavor profiles but also need to be able to mix differing flavors. One approach to this is to complement the flavors. This means finding complementary flavors where the dish and the cocktail share similar taste profiles. For example, strawberries' sweet and tart flavors are enhanced paired with a cocktail with a touch of balsamic vinegar.
Another approach is to contrast the flavors; pairing a cocktail with contrasting flavors to the dish creates a sense of balance and harmony on the palate. The taste of being dragged by two sides helps create a contrast that can't help but tantalize the taste buds. You can pair a sweet drink with a spicy dish to achieve this effect.
Highlighting the flavors is another approach to achieving flavor harmony. Some pairings help to highlight certain flavors in a dish, allowing us to notice the unique flavors of the cocktail and the drink. This is done so that you do not lose the uniqueness of each dish due to the pairing.
Choose Appropriate Texture
The texture of your cocktail or dish is essential when considering a pairing. The difference between garbage and a culinary masterpiece is how it feels in the mouth. By highlighting the unique textures of your pairing, you can elevate the flavor of your dish or cocktail.
Cultural Influences
Cultural influences are significant when coming up with a pairing. Different cultures appreciate different flavors and textures, and you must consider this if you want to serve a diverse crowd. Exploring various cultures and their pairings is also advised to gain inspiration in crafting your own. For example, pairing sushi with sake is the right thing to do.
Seasonal
Your pairings can change depending on the season and weather conditions. Some pairings might also not be appropriate depending on the occasion. Light and refreshing drinks with fresh vegetables and seafood can be a welcome pairing during summer. During winter, hot soup with roasted meat and a bit of spiciness can also be appropriate.
Pair Like a Pro at Bar Enza
So get your cocktail pairing game in action. Experiment with different flavors; be bold and try something new. If you want to pair your beverages with your meal, start practicing at Bar Enza in Cambridge, MA! With a wide selection of wine, cocktails, and more, you will become a master in no time. Book a reservation online or call 617-661-5050 to start your journey of pairing fine wines with exquisite Italian dishes!