Check Out Our Monday Wine Special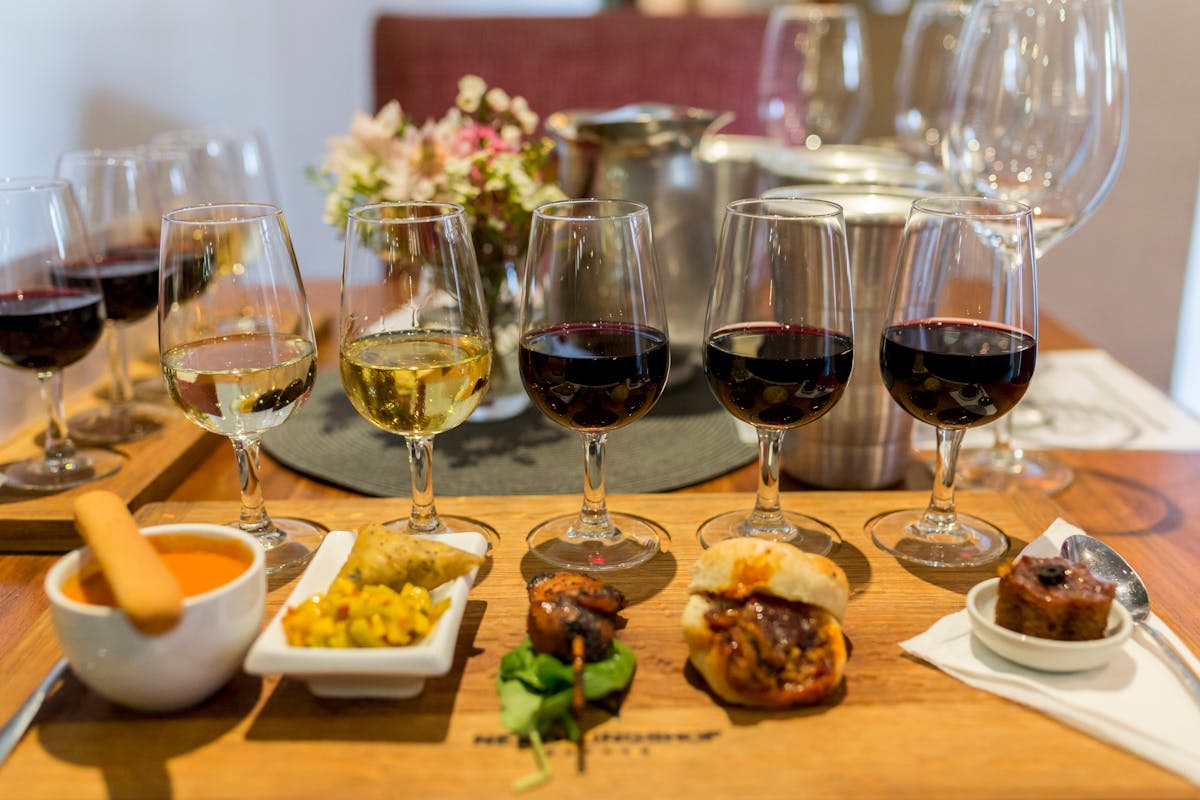 Bar Enza in Cambridge is happy to provide a Monday wine special! On Monday's we offer sixteen options of wine, all at $30/ bottle. Our wine selections all have unique flavoring and pair nicely with our menu. We offer you a few suggestions when pairing your wine with dinner, or pick your go-to favorite!
What Are My Wine Options?
At Bar Enza, we take pride in serving you the best wine to pair with your dish. Follow along to see our recommendations, or ask your server when you visit us!
Our Monday night white wine options include :
Statti, Lamezia Bianco, Calabria, IT (50% Greco 50% Mantonico)

Fuso 'La Salse', Verdicchio di Matelica, Marche, IT (100% Verdicchio)
Our Red Wine options include:
Santa Tressa, Frappato, Sicily, IT (100% Frappato)

Renzo Masi, Chianti Ruffina Riserva, Tuscany, IT (Sangiovese and Colorino)
Our Red and White wine options provide versatility with how you pair them with dinner. When pairing wine, it is essential to remember light wine with a light dish. We often pain our white wines with light-intensity meats such as fish or chicken. Red wines are more intense and are paired with heavier red meats. If it is our choice, we would match our wines to the sauce rather than the meat.
How Should I Pair My Wine?
Pairing a wine can often be the most stressful part after buying the wine. At Bar Enza, we want to guide you in the right direction for pairing your food and wine. Before pairing anything, we need to go back to the basics. Humans have five basic tastes; salty, sour, sweet, bitter, and umami. Now we can look at our wine, which is often sweet, bitter, or sour. Our goal is to match what we are tasting to what we are drinking, for example, sweet with sweet, like lemon bars and chardonnay.
If we follow the above order, we will start with our selections of 50% Greco and 50% Mantonico white wines. These wine options pair nicely with our roasted chicken or monkfish loin. This wine is often paired with chicken, fish, and green salads.
Our 100% Verdicchio is bright with acidity, and the taste of peach or lemon goes well with sweet desserts and salads. We recommend trying our Chocolate Torta or Affogato with this delicious wine.
Making our way to red wines, we know our 100% Frappato red wine is a medium-light body and pairs well with roasted red pepper and sun-dried tomatoes. We look for a tomato sauce or a pork dish to pair with the 100% Frappato wines for this dish. Our recommendation is the Meatball Gigante or Pork Alla Milanese.
Our last red wines on the special are Sangiovese and Colorino. Sangiovese and Colorino is a dry red wine and is best with a tomato sauce on chicken, mushroom, and rare steak dishes. Our recommendation for this wine is the Creekstone Skirt Steak or the Lamb Medallions.
Wine Specials At Bar Enza In Cambridge
We look forward to you joining us on Mondays to enjoy this wine special, don't miss out on our divine menu and wine pairings. For reservations, please call us at (617) 661-5050 or book online! We look forward to hosting you and making your evening a memorable one!