Why Host Your Private Event At Bar Enza in Cambridge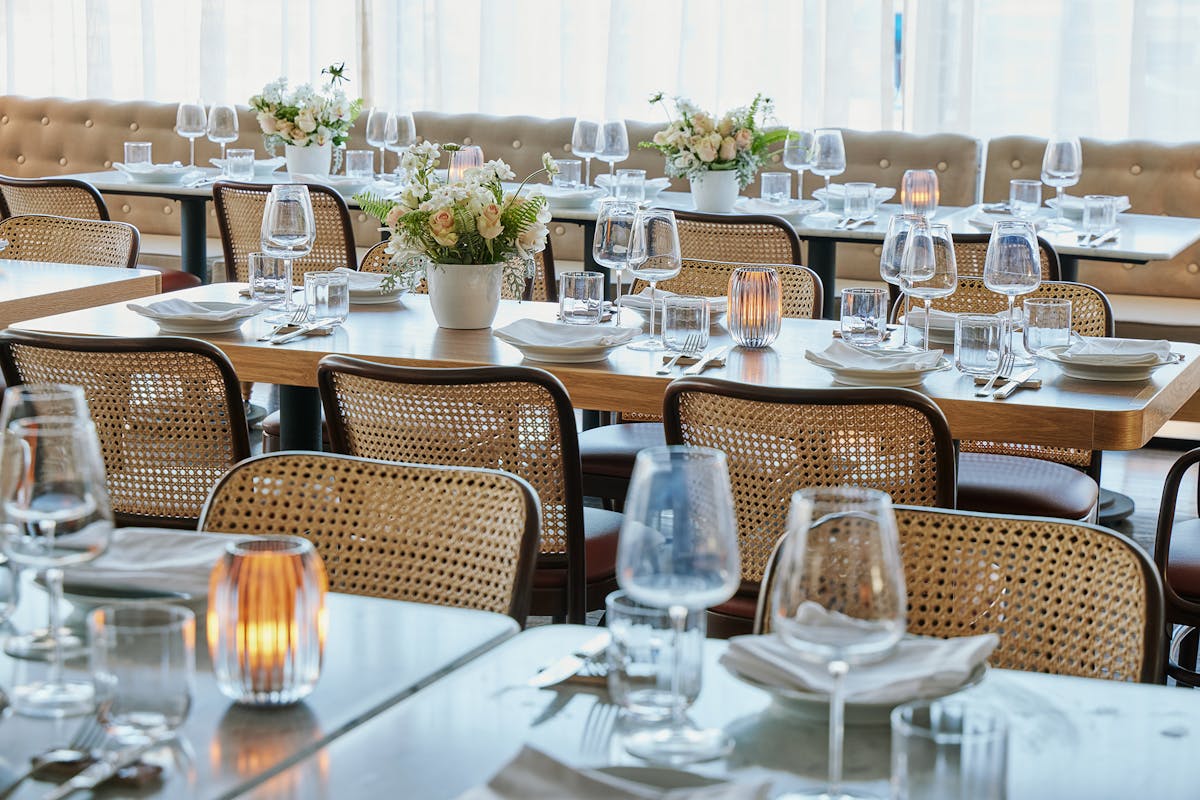 With the weather warming up there is a lot to celebrate! That's where we come in, host your next event at Bar Enza in Cambridge. Bar Enza is conveniently located in the heart of Boston's Cambridge neighborhood. From weddings, graduation parties, retirement, birthdays, and more we've got you covered. We are capable of hosting events of all sizes big or small. We guarantee that your event will be executed to perfection with top-notch service and fine dining. Keep on reading to learn more about hosting your event with us at Back Bay Social.
Event Space
Here at Bar Enza, we have two event spaces available for private events. The first space we offer event access to is the small private dining room This area is suitable to hold events for about 16 seated guests. This space is adjacent to our larger private room and is a more intimate smaller space. This room features two tables that are capable of seating eight guests each. This room is very cozy and is the perfect space for smaller gatherings. The second space we offer for private events here at Bar Enza is the large private dining room. This space is capable of holding events for about 40 seated guests or 60 standing guests. The large private dining room features wall-to-ceiling windows allowing for plenty of natural light and a fantastic view of Harvard Square. A member of our staff would be happy to help you figure out which space would be best for your event.
Menu
If you host your private event at bar Enza you will have access to the full Bar Enza menu. Delight in our authentic Italian cuisine for your special occasion. Might we suggest starting the meal with one of our delicious salads and then ordering a savory pasta dish to compliment it. No event would be complete without dessert! Order the chocolate torta to close out your evening on a sweeter note.
Private Events at Bar Enza In Cambridge
Host your next event at Bar Enza in Cambridge! Our team at Bar Enza is prepared to curate an evening of unforgettable memories for you and your guests. Fill out an inquiry form to get started and in the meantime browse over our menu to get a better idea of what food options you would like to choose for your event. Call us at (617)-662-5050 with any questions or concerns about private events. We look forward to hosting your next event at Bar Enzal!