The Origin of Fried Calamari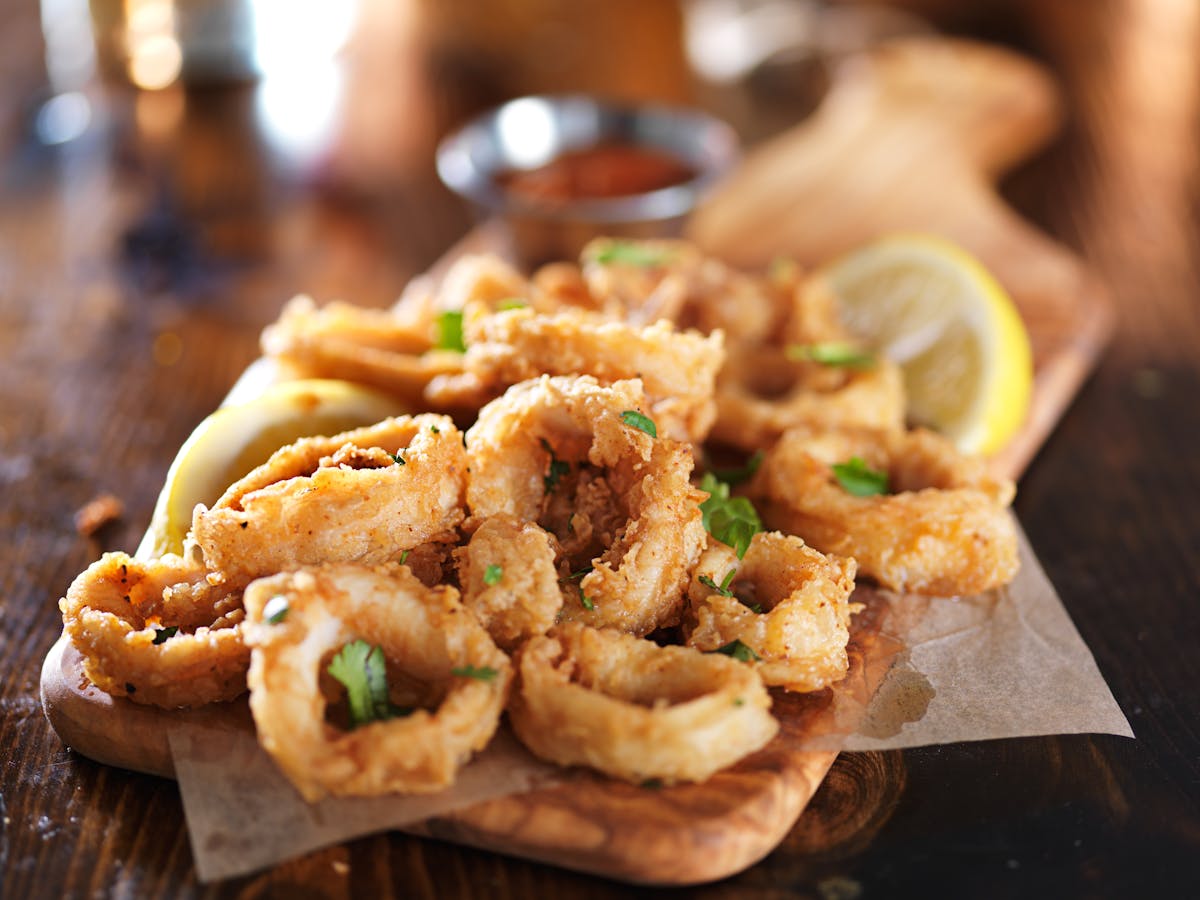 Fried calamari is a delectable appetizer enjoyed by people around the world. It's deep-fried yet light, and complemented by subtle seasoning that lets the flavor of the squid shine through. Hopefully we haven't spoiled anything for you here, but calamari is, in fact, squid. Afterall, calamari is the Italian word for squid. Whether or not that was news to you, read on to learn even more about this delicious starter.
Fried Calamari Wasn't Popularized Until the 1970s
Italians and people across the Mediterranean have been battering and frying squid for generations, but the recipe didn't make its way to much of the world, especially North America, until 1975. Once restaurants started adding it to their menu, it took off like wildfire in coastal regions that could easily get fresh shipments of the tasty mollusk. Ever since then, fried calamari has stood the test of time and been a staple for countless restaurants and a favorite appetizer for folks all over the world, with no signs of slowing down.
Calamari is a Guilt-Free Treat
We tend to think anything with the word "fried" in it can't possibly be good for us, but with squid, that's not the case! The squid itself is quite healthy, and with a light batter and fry, and perhaps some lemon juice to top it off, fried calamari doesn't have to count as a cheat meal. Particularly among the appetizer category, calamari is much healthier than plenty of alternatives, such as chicken wings, breadsticks or dips. Even a generous helping of fried calamari is not only low in calories, fat and sodium, but it's also loaded with protein. Who knew fried calamari was such a guilt-free appetizer?
Calamari is Packing Some Serious Health Benefits
Many people don't realize that eating fried calamari can have some surprising health benefits. Squid is loaded with antioxidants, which actually protect our body's cells while improving their efficiency. Incredibly, antioxidants can cut down your risk for serious diseases, even cancer. On top of the antioxidants, squid is rich in vitamins and minerals, including iron, potassium and copper. Copper plays an especially important role in our health, as it can help to ward off anemia, a common, but serious condition that can cause a number of uncomfortable symptoms.
Taste Calamari Like You've Never Had Before at Bar Enza
Not all fried calamari is created equal. The batter itself can make or break the dish, as can the quality of the squid being prepared. Bar Enza's fried calamari is of the highest quality, always fresh and battered to perfection. Light, crispy and flavorful, you won't taste calamari like ours anywhere else. Stop in today to give it a try for yourself! Feel free to reach out to our team today by calling 617-661-5050.