Indulge in Pasta Perfection: Bar Enza's Newest Homemade Delight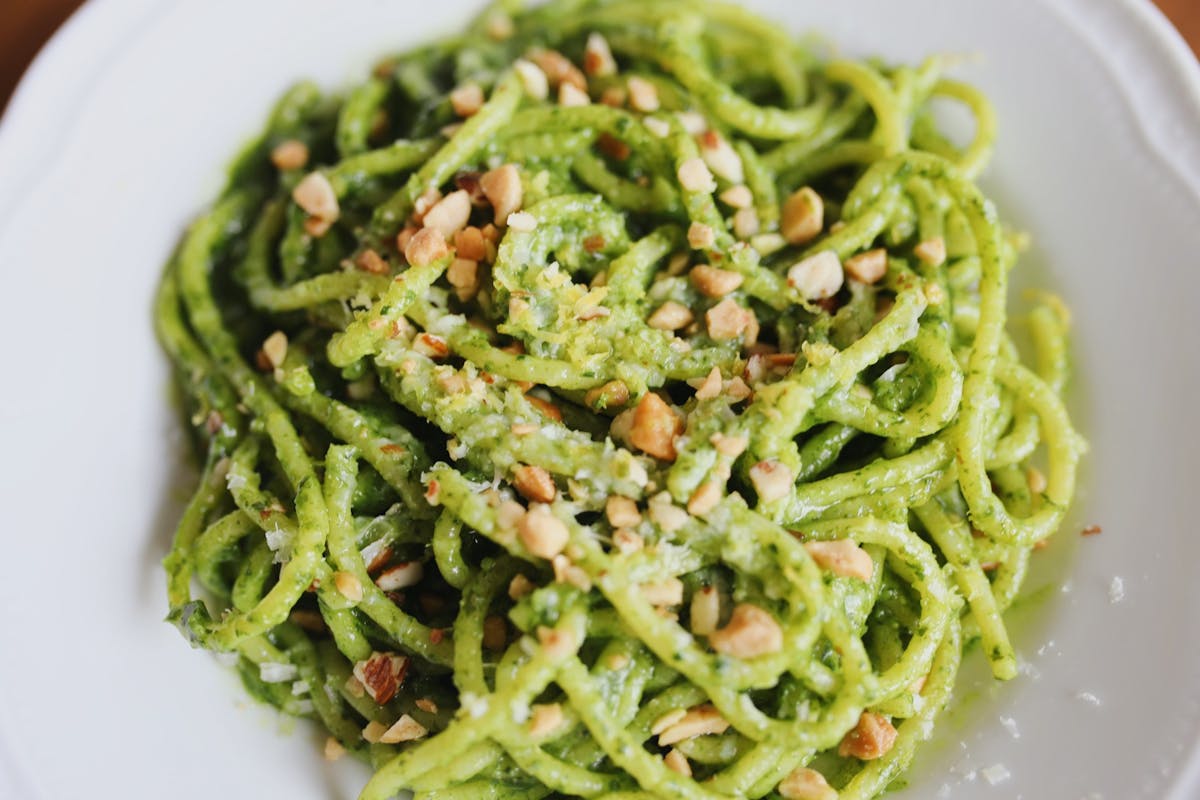 When it comes to culinary delights, few dishes can rival the perfection and satisfaction of homemade pasta. Chef Tony Susi has mastered creating pasta from scratch at Bar Enza, a hidden gem in the heart of Cambridge. With the introduction of their new pasta menu item, pasta lovers are in for a treat as they embark on a gastronomic journey that showcases the true essence of Italian cuisine.
Introducing Bar Enza's Pesto Delight
Prepare your taste buds for a symphony of flavors with Bar Enza's newest addition to their menu - a pesto-based pasta dish topped with Parmesan cheese and pine nuts. This divine creation is a testament to Chef Tony Susi's dedication to perfection, as he meticulously crafts each strand of pasta with care and precision. The freshness and quality of the ingredients shine through in every bite, transporting you to the sun-drenched hills of Italy.
Homemade Goodness: The Secret Ingredient
What sets Bar Enza's pasta apart is the love and craftsmanship that goes into making it. Chef Tony Susi believes in the power of homemade pasta, allowing him to control every aspect of the dish. The pasta is made fresh daily, ensuring that each plate is a masterpiece of culinary delight. The pesto sauce complements the pasta perfectly, creating a marriage of flavors.
Savor the Experience at Bar Enza
When dining out, Bar Enza offers an experience like no other. Experience authentic warmth and culinary excellence in an unforgettable atmosphere. At Bar Enza, it's not just about the food but the entire experience. The ambiance is cozy and intimate, making it the perfect setting for a romantic dinner or a gathering of friends. The knowledgeable and attentive staff are always on hand to guide you through the menu, ensuring that your dining experience is extraordinary.
Contact Bar Enza Today
So why should you choose Bar Enza for your next dining adventure? The answer lies in the passion and dedication that Chef Tony Susi brings to the table. Every plate of homemade pasta tastes crafted with love. The welcoming atmosphere makes dining memorable. Bar Enza's new pasta menu item is a testament to the artistry and culinary excellence of Chef Tony Susi. The pesto-based dish, topped with Parmesan cheese and pine nuts, is a harmonious symphony of flavors showcasing homemade pasta's beauty. Head to Bar Enza for an extraordinary dining experience and let the flavors transport you to Italy, whether you're a pasta enthusiast or not. Contact us today or visit our website for more information.