Host Your Own Happy Hour Private Party!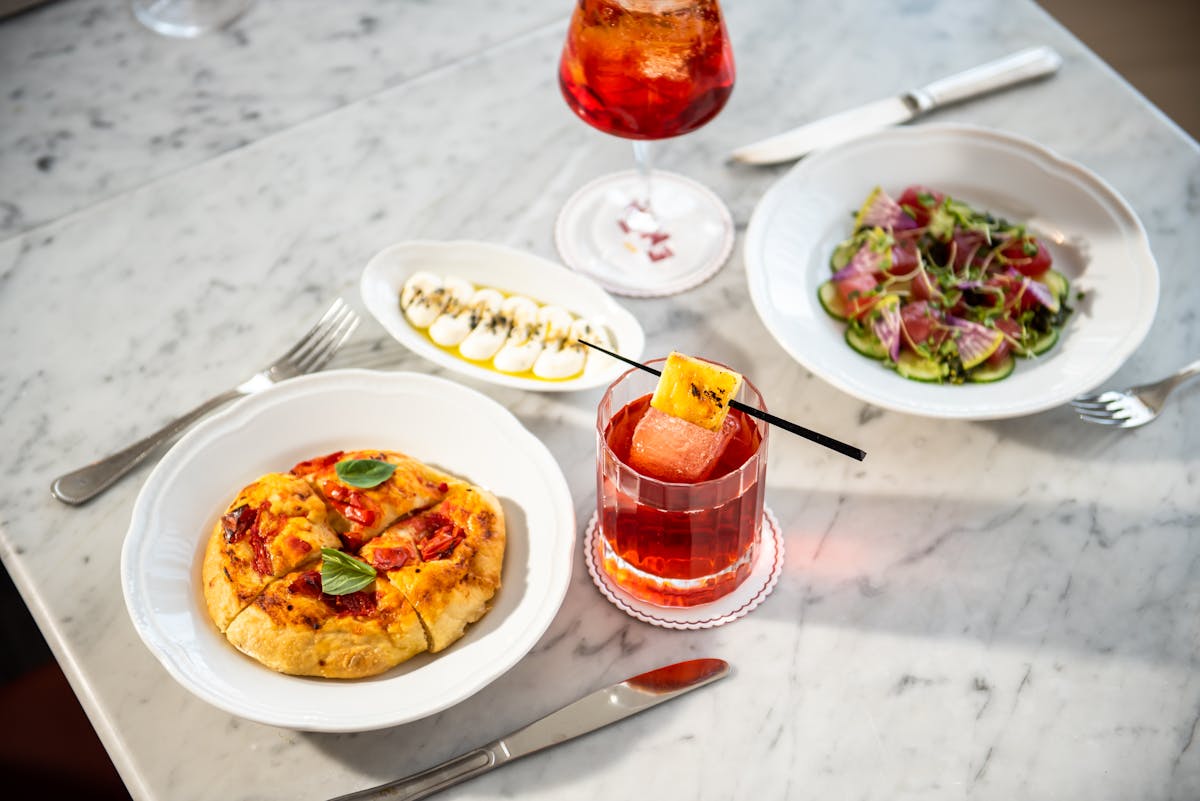 In today's fast-paced world, it's essential to take the time to unwind and celebrate life's little moments. What better way to do that than hosting your happy hour private party? Whether it's a birthday celebration, a work milestone, or simply a gathering of friends, a private happy hour party is the perfect opportunity to relax, socialize, and create unforgettable memories.
Intimate and Exclusive Atmosphere
One of the most significant advantages of hosting a happy hour private party is the intimate and exclusive atmosphere it creates. At Bar Enza, the beautiful dining room with floor-to-ceiling windows creates a welcoming space to gather your closest friends, family, or colleagues. It ensures a relaxed environment where everyone can comfortably enjoy themselves. The private setting allows for more meaningful conversations, shared laughter, and a genuine sense of togetherness.
The Happy Hour Package
At Bar Enza, you can book an exclusive happy hour event with up to 25 guests, Monday through Thursday, from 5 to 7 PM. The happy hour package provides a unique opportunity at only $25 per guest to enjoy three of Chef Tony Susi's signature assaggi in the plush cocktail lounge. As the host of this happy hour, you will choose three assaggi offerings for your guests to enjoy. The following are options you may choose from:
Tomato and Smoked Mozzarella Arancini

Bruschetta di Pomodoro

Ricotta Crostini with Lava Salt and Fennel Pollen

Shrimp and Cucumber Tramenzzi

Prosciutto and Mozzarella Sliders

Ham and Broccoli Stromboli

Fried Zucchini Chips
Beverages at your hosted happy hour are charged on consumption, and Bar Enza's full a la carte menu is available.
Host a Happy Hour at Bar Enza
Hosting a happy hour private party is a fantastic way to create unforgettable memories with your loved ones. You'll ensure a joyous and relaxed atmosphere by customizing the experience, curating delightful drinks and food, and incorporating entertaining activities. So, why wait for a special occasion? Unleash the joy by planning your happy hour private party, and let the good times roll! To start planning your event at Bar Enza, contact Sari, our event sales manager, by email at ssailsman@bostonsbestevents.com or visit our website to complete an inquiry form. We look forward to helping you create unforgettable memories!