Bar Holiday Party Dos and Don'ts: What to Keep in Mind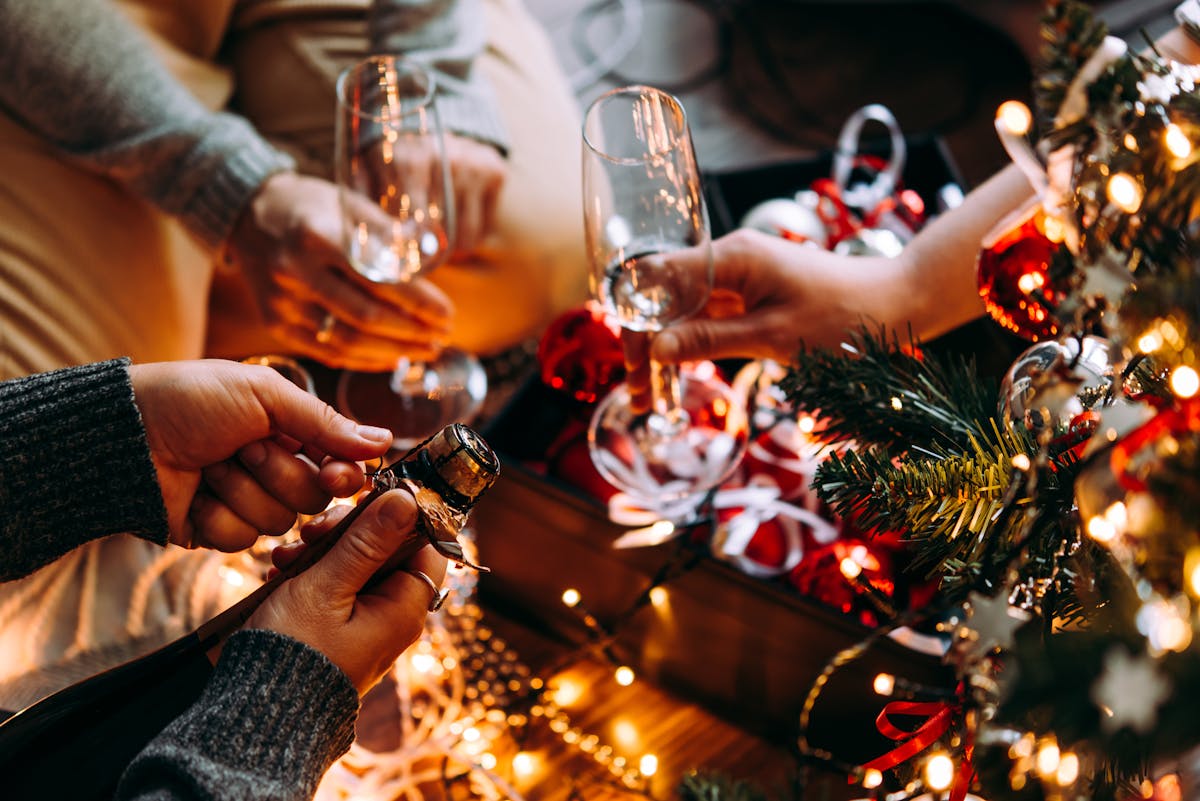 The holiday season is approaching, and there's no better time to start planning your celebrations. If you're looking for the perfect venue to host your holiday party, look no further than Bar Enza. Located at 1 Bennett Street in Cambridge, MA, our Italian-inspired charm and enticing incentives make us the ideal setting to create unforgettable holiday memories. In this blog post, we'll explore the dos and don'ts of organizing a successful bar holiday party at Bar Enza.
Do Book Early to Enjoy Special Incentives
Before we dive into the dos and don'ts, here's an exciting offer from Bar Enza: Book your holiday event with us before October 15th, and you'll unlock sweet incentives that will make your celebration even more special. It's a fantastic way to kickstart your holiday planning and secure a prime date at our enchanting venue.
Don't Forget to Plan a Delicious Menu
Food is arguably the most essential part of any holiday gathering. At Bar Enza, we offer a mouthwatering selection of Italian-inspired dishes. When planning your event, you'll work closely with our culinary team to curate a menu that suits your guests' tastes and dietary preferences. From delectable antipasti to savory pasta dishes and delightful desserts, our menu will surely please even the most discerning palates!
Do Consider Bar Enza for Your Private Holiday Event
Bar Enza is not just a bar; it's also a fantastic location for private events. When planning your holiday party, consider the exclusivity and privacy our venue offers. Whether it's an intimate gathering or a grand celebration, our private event options can cater to your specific needs, ensuring a memorable experience for you and your guests. Explore our private event information for more details on how we can make your holiday celebration genuinely unique.
Don't Forget the Italian-Inspired Magic
One of the highlights of hosting your holiday party at Bar Enza is the opportunity to transport your guests to the heart of Italy. Embrace the Italian-inspired ambiance and infuse your event with Mediterranean charm. From the décor to the menu, Bar Enza brings the magic of Italy to your celebration, making it a truly immersive experience.
Do Create a Festive Atmosphere
Decorations play a crucial role in setting the mood for your holiday party. Take advantage of Bar Enza's charming interior and enhance it with festive décor that aligns with your theme and vision. Whether it's twinkling lights, seasonal centerpieces, or holiday-themed accents, decorating our venue will add warmth and joy to your event.
Don't Forget About the Drinks
A holiday party at Bar Enza would only be complete with a thoughtfully crafted drink menu. Explore our selection of wines, cocktails, and craft beers to complement your culinary choices. Whether you opt for classic cocktails or custom creations, our bartenders are ready to delight your guests with their mixology skills.
Lastly, Don't Forget to Capture the Moments
Lastly, remember to document the festivities. Hire a photographer or designate someone to capture candid moments, group photos, and the overall ambiance of your holiday party. These photographs will serve as cherished mementos, preserving the memories of your special celebration at Bar Enza.
In conclusion, Bar Enza is the perfect venue to host your holiday party, offering an Italian-inspired atmosphere, a delectable menu, and various private event options. By keeping these dos and don'ts in mind, you can ensure that your celebration at Bar Enza is a resounding success, creating unforgettable moments for you and your guests. Book your holiday event today to take advantage of our exclusive incentives and make this holiday season magical!